About Us
We at SR Organic Farms & Foods aspire to become the most trusted name for supreme quality of natural Ghee & Jaggery products in the markets across India. Our visionary mentor, Mr. Sandeep Kumar is guiding us proficiently to tackle the challenges in production, marketing, business management, etc., and, leading us to a brighter-better future through his vast knowledge and experience in the field. Under his mentorship, we are performing flawlessly as a manufacturer and wholesaler. The products in which we are dealing are Cow Ghee, Organic Jaggery Cube, Chemical Free Solid Jaggery Cube, Fresh Jaggery Cube, Natural Jaggery Cube, Yellow Jaggery Cube, Pure Organic Mustard Oil, etc. For their mouth-watering taste, organic & natural quality, many health benefits and other features, these products have high demands in the marketplace.
Our firm is always standing strong and prepared to meet any urgent or bulk order of customers in a time-saving & cost-effective manner. We believe that consistency is the key to ultimate success & prosperity in any field. And, we are facilitated with world class resources to keep our production running non-stop at our premises so that, our business can thrive in local and national regions.
Future Goals
Being a young enterprise, we are focused on accomplishing below mentioned goals in the near future:
Establish a strong clientele network
Earn customers trust, faith and confidence
Make huge profits and revenues every year
Quality Control
Our products including Yellow Jaggery Cube, Chemical Free Solid Jaggery Cube, Pure Organic Mustard Oil, Organic Jaggery Cube, Cow Ghee and others are widely appreciated for their superior quality traits. We utilize only natural ingredients for their development. All the latest norms for food quality maintenance & assurance are followed by us. Besides this, quality is controlled at our premises with utmost perfection and precision. We take care of the cleanliness and hygiene control so that, only fresh products are delivered to our customers.
Teamwork
We complete all jobs in the most fluent and timely manner possible. It is our well-organized, strategic and professional teamwork which enables us to be highly prolific & resourceful for customers. And, fulfill all their requirements on time.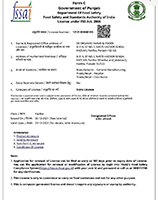 Read More